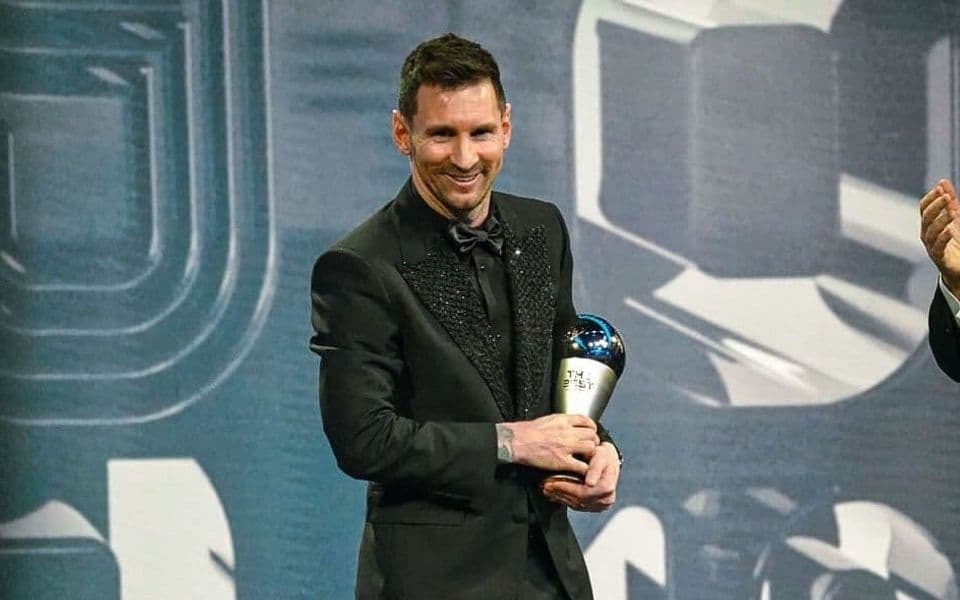 Bilo je jasno već u decembru – Lionel Mesi dobitnik je nagrade ,,The Best" za najboljeg fudbalera svijeta u 2022. godini.
FIFA je uručila priznanje čarobnjaku iz Rosarija nakon što je u Kataru u 36. godini ispunio svoj i san svih Argentinaca – odveo je ,,gaućose" do trofeja prvaka svijeta i blistao u dresu južnoameričke selekcije, koja je u finalu nakon penala savladala Francusku.
Cijeli život sam se borio da budem prvak svijeta s Argentinom. Konačno je to stiglo i to je nešto najljepše što mi se desilo u karijeri. Hvala svim saigračima, porodici, argentinskom narodu… – rekao je Mesi.
Mesi je drugi put dobio nagradu Svjetske fudbalske federacije u izboru u kojem učestvuju selektori, novinari i navijači (prvi put 2019), a iza sebe je ovog puta ostavio Karima Benzemu i Kilijana Mbapea.
Ima i sedam ,,Zlatnih lopti" koje dodjeljuje ,,Frans fudbal".
Nije bilo dileme ni da će trener godine biti Lionel Skaloni, selektor Argentine.
I nagrada za najboljeg golmana otišla je u ruke jednom Argentincu – priznanje je dobio Emilijano Martines, golman ,,gaućosa" i Aston Vile.
U najboljoj postavi za 2022. su Tibo Kurtoa, Ašraf Hakimi, Žoao Kanselo, Virdžil van Dajk, Kevin de Brujne, Luka Modrić, Kazemiro, Mesi, Mbape, Benzema i Erling Haland. Kliknite na link i vidite gde je najbolja kvota za Mesijev sledeći meč.