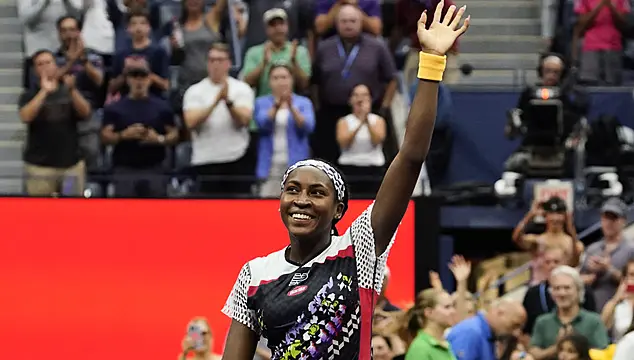 Coco Gauff relished being the center of attention in New York as she reached the quarter-finals of the US Open for the first time. Don't miss out on her future endeavors with the best odds on live betting sites.
The 18-year-old is poised to break into the top 10 for the first time next week and continued her excellent season by defeating China's Zhang Shuai 7-5 7-5 in a high-quality encounter at Arthur Ashe Stadium.
The American has already made her first grand slam final this year at the French Open and it would be an irresistible narrative if she could win her first title in the tournament where Serena Williams bowed out.
There is still a long way to go, of course, but Gauff is yet to drop a set and showed her competitive maturity in a tough battle with Zhang, winning the final four games and saving a set point.
The teenager is already a big favorite with tennis audiences, and she said: "On the 6-5 changeover, people were saying, 'Let's go, Coco'. I was literally trying not to smile.
"I've got to stay in the zone. Inside I was trying my hardest not to smile. This is a surreal moment for me, on Arthur Ashe Stadium people are chanting my game. I feel like I'm at an NBA game.
"That's a special thing about tennis. You go to a football game or an NBA game, people are chanting the team's name. For you to have the whole crowd chanting your name specifically is something I won't take for granted."