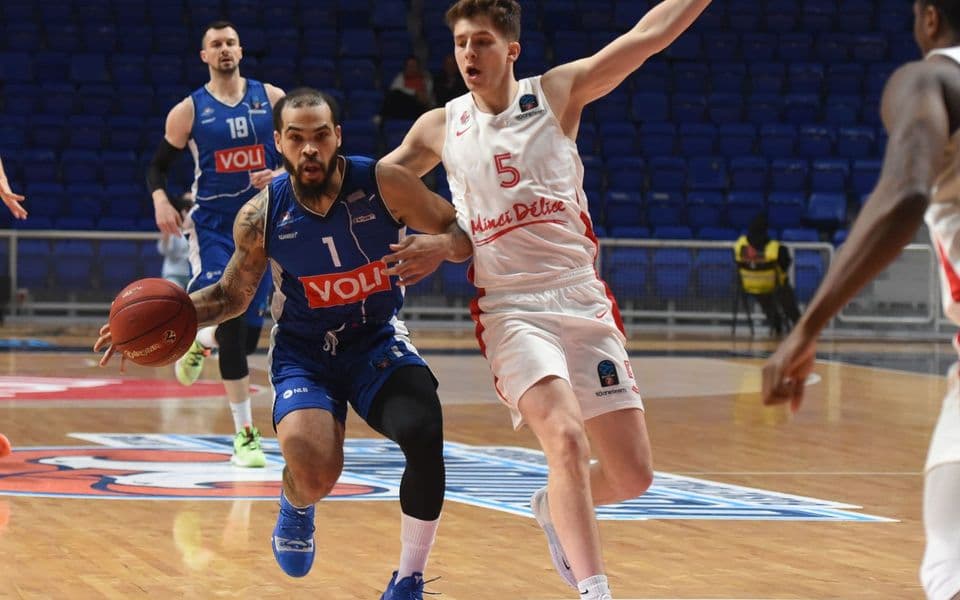 Košarkaši Budućnost Volija podbacili su kad je bilo najbitnije – Podgoričani su izgubili u "Morači" od francuskog Burga 75:73, pa su osmim porazom u grupi B (uz devet pobjeda), praktično, izgubili mogućnost da sačuvaju treće, ali i četvrto mjesto, samim tim i prednost domaćeg terena u osmini finala plej-ofa Evrokupa.
Nakon pobjeda Virtusa i Cedevita Olimpije, koji sada imaju po pobjedu više, Budućnost više ne drži sudbinu u svojim rukama. A ako izgube u posljednjem kolu, u gostima od Burse, Podgoričani mogu da padnu i na sedmo mjesto i tako u osmini finala zakažu meč, navjerovatnije, sa Partizanom u Beogradu (mogao bi to da bude i duel u polufinalu plej-ofa ABA lige). To je najgori mogući scenario, nakon što je ekipa Aleksandra Džikića dugo bila jedna od tri najbolje ekipe u grupi, nakon devet kola je imala skor 7-2…
Međutim, Podgoričani (doživjeli šest poraza na svom parketu u posljednja tri i po mjeseca, nakon što je "Morača" bila neosvojiva 315 dana) su nakon posljednjeg Fibinog "prozora" (šest poraza u osam mečeva) neprepoznatljivi. Toliko da su se protiv Burga, poslije dužeg vremena, čuli zvižduci u dvorani, a na kraju i uvrede na račun igrača. Uz to, početkom posljednje dionice, pri vođstvu gostiju od 66:55, sa dijela tribina gdje su bili "varvari" čulo se i skandiranje "Uprava napolje".
Do kraja regularnog dijela ima još jedno kolo a kladjenje na sve mečeve Evrokupa dostupno je na sajtu Meridian kladionice.